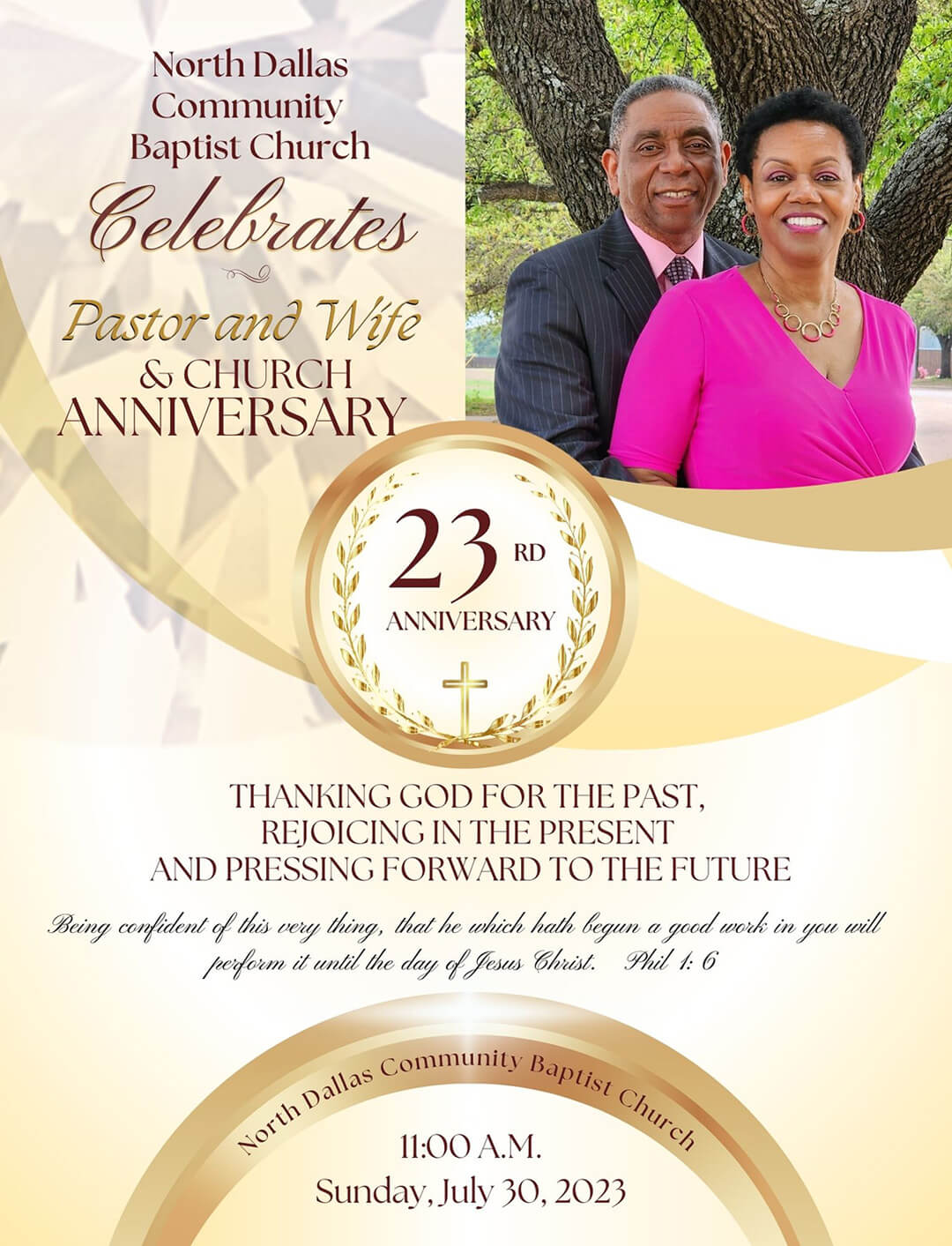 Welcome! Our doors are open. Sunday School at 9:30 a.m. & Worship Service at 11:00 a.m.
Our 11:00 a.m. service will be posted on YouTube & Facebook. Wednesday night Prayer Meeting is at 6:30 p.m. and Bible Study at 7:00 p.m. via Zoom. Please email ndcbcmail@gmail.com for the link.
See our updated COVID-19 policy by clicking the button below:
Jesus said, "Come unto me, all ye that labour and are heavy laden, and I will give you rest." Matthew 11:28 (KJV)
You're Invited!... Come and worship with us at North Dallas Community Baptist Church!
What to Expect at North Dallas Community Baptist Church:
Hear and Experience The Word of God
A Place of Fervent Worship
Encouragement and Help for Those in Need
Utilize Your Gifts and Talents
LOCATE US
NDCBC is located near the I-35E and I-635 interchange, and the North Dallas communities of Carrollton, Farmers Branch, and Valley Ranch. Click the link above for directions and details on how to locate us.
CLICK TO SEE VIDEO
Our worship services are a key ingredient to who we are in Christ. Click on the video to view and listen to excerpts of sermons, praise songs, special events or other worship highlights at NDCBC.
VIEW MORE
Browse our photo gallery by clicking the link above.
Sunday
Sunday School 9:30 a.m.
Worship 11:00 a.m.
(see our Facebook/YouTube pages for the recorded sermon)

Wednesday
Prayer Meeting 6:30 p.m.
Bible Study 7:00 p.m.
via Zoom
Email: ndcbcmail@gmail.com for the link
Outreach & Evangelism
Madison on Marsh
Cancelled until further notice